Mobile communication systems such as GSM and CDMA have been widely used around the world, large quantities mobile base stations placed where signal coverage required. The base station equipment room and various power/monitoring equipment have very close interaction with each other. Warner telecom launched an integrated solution for the construction of mobile base stations.
1. dismountable shelter
The shelter is flexible and adaptable to the harsh environment in the field and directly placed outdoors. It is flexible in moving, convenient in transportation, quick in construction, beautiful in appearance, and adapt to various climatic conditions. As well as greatly reduce the construction and maintenance costs and shorten the network construction period. Mobile shelter base station is an ideal choice for mobile communication network construction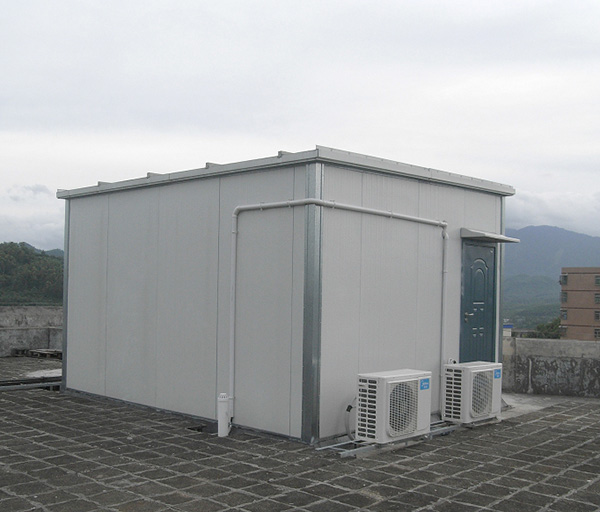 The base station as an integration system includes auxiliary facility and external interface. facilities include ventilation system, indoor distribution frame, cable ladder, centralized grounding bar, lighting, fire protection, etc. External interfaces include antenna feeder cable interface, AC/DC power input, solar power input (when required), grounding System, free cooling air inlet, air conditioner outdoor unit interface and environment monitoring interface etc.
2. Power distribution system
The power distribution system mainly includes: regulated power supply, multiple AC/DC input switching, and AC/DC power distribution. AC uninterruptible power supply system (diesel generator emergency power supply) and DC uninterruptible power supply system (high frequency switching power supply and high capacity battery pack of appropriate capacity)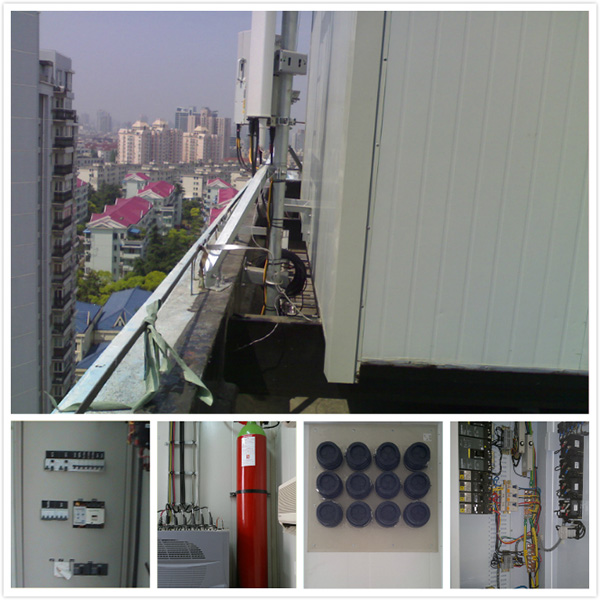 3. Free cooling air conditioning system
The mobile base station has strict requirements on the quality of the air environment. Air condition capacity selection based on the calculation of the ventilation volume and the power load of the whole room. The operation working according to the combination of 1+1 backup with fire-fighting equipment and the air-conditioning system linkage control. DC fan must be ensuring emergency ventilation once the AC input cannot be fully guaranteed.
4. Solar power supply system
The solar power supply system with advantages of simple structure, easy installation, short construction period, simple maintenance, and long service life. Mobile communication base stations are generally built on higher buildings or hillsides, receiving relatively high amounts of solar radiation, so solar power systems are ideal for mobile communication base stations where have no electricity or lack of power.
5. Lightning protection grounding system
Mobile communication base stations are generally built on high buildings or hillsides, especially antennas are installed on higher towers. The towers and base station are easy to become lightning-connecting between thunder to the ground. We are specialized in strengthening the defense capability of mobile communication base stations for lightning and reducing the loss of lightning disasters. Warner Telecom offer professional solution combine the building structure and the characteristics of mobile base stations to design integrated lightning protection and grounding systems.
6. Dynamic environment monitoring system
Mobile base stations generally with multiple sites, limited transmission resources and quantities of power equipment, unstable power supply and harsh environments, Therefore, the centralized monitoring system urgent needed for mobile base stations.
Our company provides one-stop environment centralized monitoring system which included connection for high and low voltage power distribution, switching power supply, UPS, battery pack, diesel generator, air conditioner and other equipment operation, as well as door sensor, water sensor, smoke sensor, temperature sensor, humidity sensor, shake sensor etc.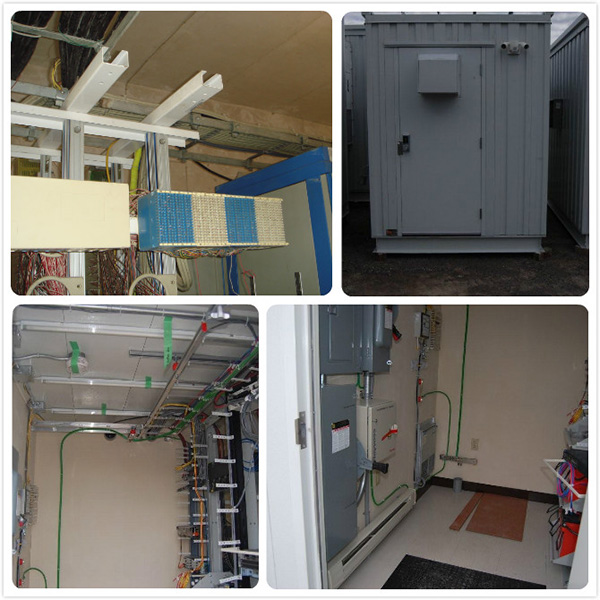 Warner telecom has a full range of communication products such as switching, access, mobile, data, optical communications, power, centralized monitoring and terminals. We have the professional ability to provide comprehensive solutions for the construction, transformation and optimization of communication networks as well as mobile base station engineering.