W-TEL-LoRa-Series Small cell-Micro base station
Along with the rapid development of IoT, LoRa technology in particular, provides a low-cost, low-power, full-coverage wireless networks which produce a possibility for large-scale IoT. In the aspect of multi-mode communication, we are launching W-TEL-LoRa base station series products for industrial application requirements. W-TEL-LoRa small cell - Micro base station adopts industrial-grade reliable design and meets IP67 protection level requirements, enabling two-way communication between various LoRa terminal devices and central network services. The base station adopts star network structure design, and can be mixed with other various networks to support multiple networking modes. Data collection, management, control and application of various application nodes can be performed through RJ45, WCDMA, and full network communication. transmission.
Main feature for W-TEL-LoRa small cell - Micro base station
High reliability: Reliable design with industrial level, IP67 rated cover .
Long distance: enhanced wireless power and super penetration, communication coverage distance 15 km.
Anti-jamming: simple star network, no delay, no loss, adaptive link rate.
Flexibility: Support multiple networking methods, and realize wide area network communication through RJ45, 3G, 4G interfaces.
Low cost: In the case of a same size network, the LoRa base station requires only 1/3 of the number compared to the conventional base station, as well as with low unit price .
Parameter

Model

W-TEL-LoRa small cell - Micro base station

Working frequency

434MHz(410-472MHZ)

Adjustment method

LoRa spread spectrum

No. of channel

8

Transmit power

+20dBm

Working current

<400mA

Transmission rate

0-37.5kbps

Communication distance

15km in open area and 5km in urban area

Working voltage

12V CCC

Power

micro power transmission, standard 100mW

Protection level

IP67

Size

230*115*233

Weight

2.5KG

Working temperature

-40°to +85°

Internet connecting

RJ45/3G/4G
Related Product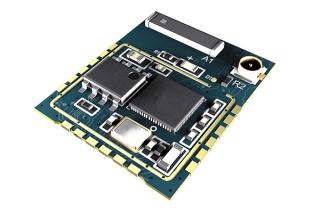 W-TEL-NM-Series NB-IoT wireless module
W-TEL-NM-NB-IoT wireless communication module has a compact size which can meet the requirements of the terminal equipment for small-sized module products, and effectively help customers reduce pro...
Detailed +