W-TEL-WAC-Series Wearable air conditioner cooling clothes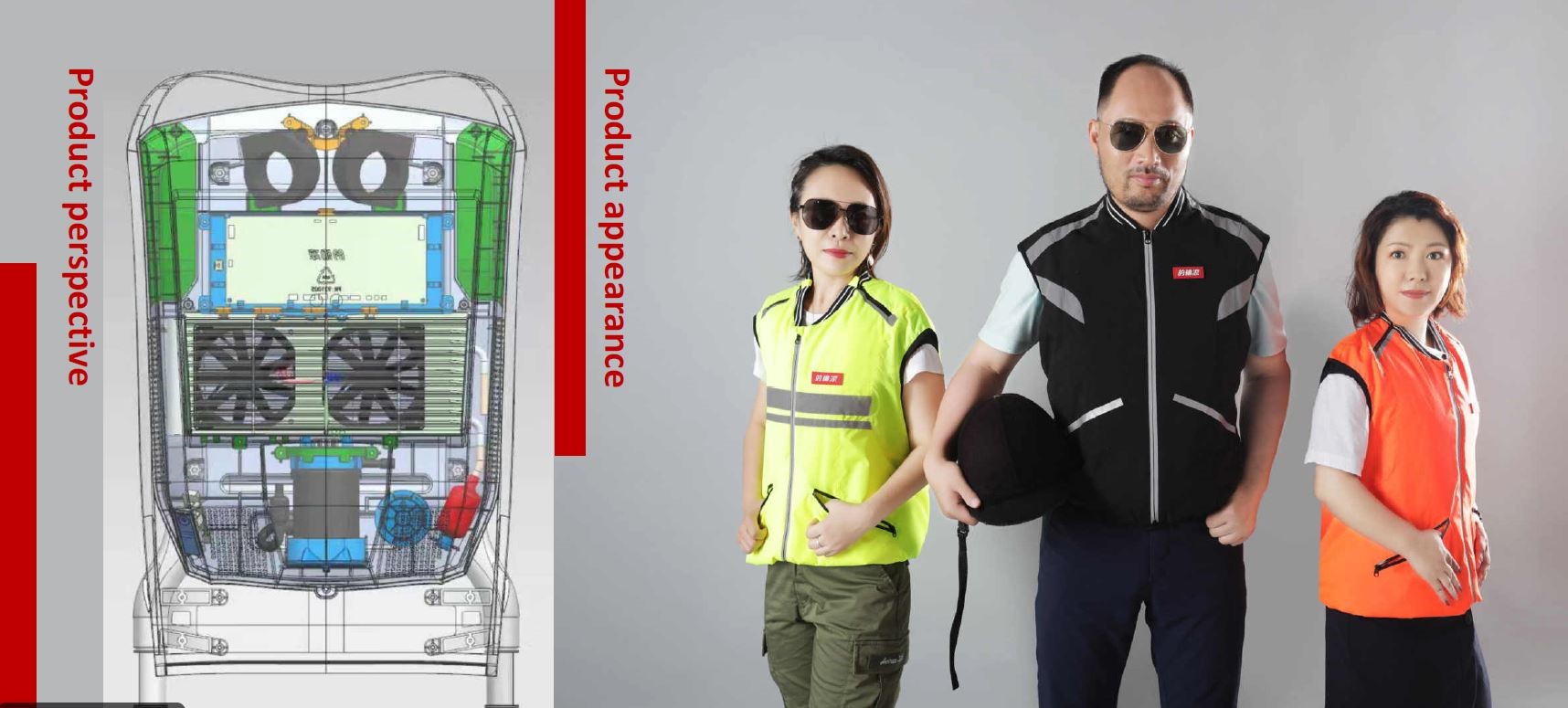 The W-TEL R&D team has obtained a total of 382 patents, including 247 utility model patents and 44 invention patents. W-TEL newly developed wearable air conditioning cooling clothes keeps you cool anytime anywhere.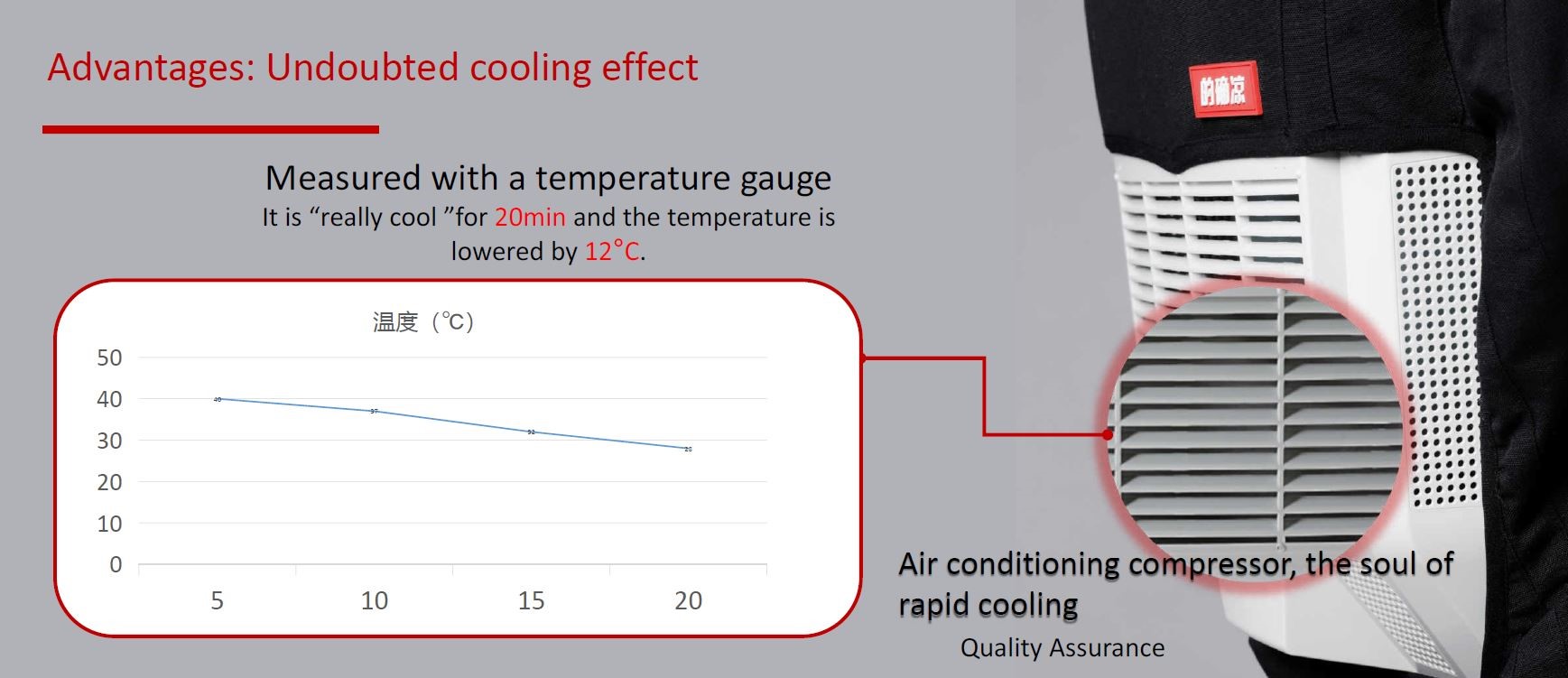 1> Remarkable cooling effect. We use air-conditioning compressors which is the soul that really cools down quickly. Using a temperature measuring instrument, we can get such data: after cool for 20 minutes, the temperature can be reduced by 12 ° C.
2> Dual coolness of cooling and wind. the inside of the cooler clothes contains a compressor and a fan. After putting on it, it can bring the dual coolness of cooling and wind to the human body.
3> Small body but with long battery life. It uses the same 18650 ternary lithium battery as laptop computers, which can guarantee the operation and battery life of the air conditioner. It is also equipped with a battery management system, which is very safe and stable.
4> Safety guaranteed, and it has passed a number of safety tests.
5> Smart phone APP + one-button startup + personal customization.