In this current new increasingly developed era, bandwidth requirements growing fast. (FTTx) is worldwide recognized access network development direction, which has many incomparable technical advantages. the PON (passive optical network) technology can greatly save the line cost, with low maintenance cost, strong ability, thus become the first implementation technology of FTTx, including EPON technology which is fully mature and entering into scale commercial stage. With massive amounts of bandwidth and multi business carrying capacity, EPON optical access technology will replace the traditional copper wire, become the mainstream of access network technologies.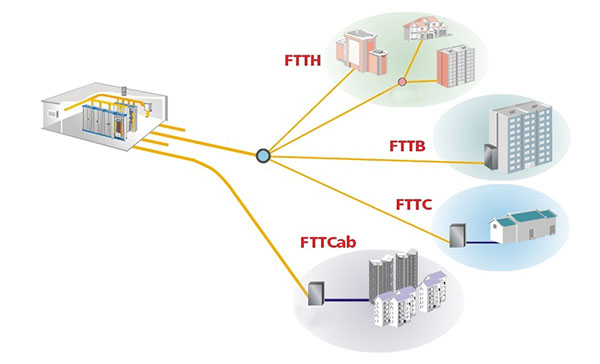 According to the needs of users, Warner telecom launch a set of networks completely solve all requirements of big clients. We provide comprehensive FTTx solution, covering each node between OLT and ONU, including family use multimedia information box, corridor fiber/optical splitter box, ONU fiber box, connector box, ODF box, comprehensive access outdoor cabinet, fiber optic cable transfer box, terminal box , splice joint enclosure, fiber cross connection cabinet etc. The series of FTTx accessories could meet the application of complex environment and construction pattern, help operators deploy FTTx network quickly, provides great convenience for construction.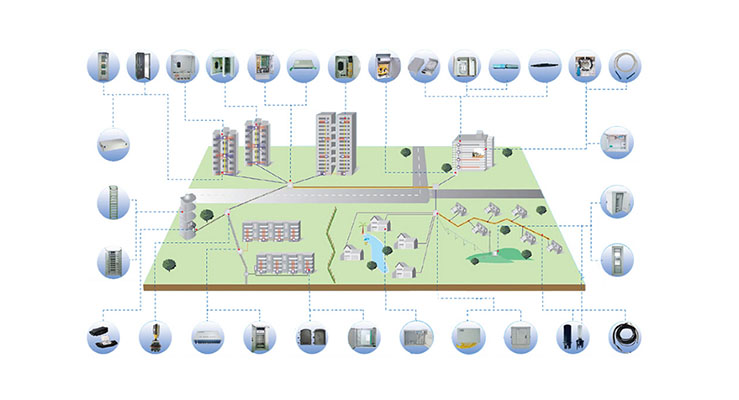 Warner Telecom - FTTx, solution experts
Shanghai Warner Telecom already took 150+ projects in China and abroad, including construction equipment, lines, "turn-key" range of solutions, Domestic market share ranking top 50, with international engineering projects such as Thailand, Italy, Russia, UK , USA etc. ,warner telecom becoming a strong international brand.
Stable excellent equipment, complete product line , turn-key solution design, rich engineering experience, safe and reliable after-sales service, warner telecom has already become a FTTx solution experts, relying on strong overall strength, good reputation, Warner telecom continue to build reliable, superior, new human networks.