Outdoor battery energy saving plant for USA
Energy storage has been developed for a period of time, but until now start to play an important role. With the vigorous development of the renewable energy power generation, energy storage requested to maintain the balance of supply and demand. Energy storage, mainly refers to converting electrical energy into chemical energy, potential energy and kinetic energy through certain technology, the transferred energy power could be released at the appropriate time, place, way (power, voltage, ac or dc) for the power system, electricity facilities and equipment or temporary power supply for a long time. The storage type such as battery energy storage and flywheel energy storage, pumped storage, comp
ressed air energy storage and so on.
Warner telecom work with (the second largest energy storage software company) using their advanced software systems, we offer a complete set of battery energy storage engineering projects, including whole container equipment, fire system, monitoring system, power system, battery system, thermal control system etc. as an integrated solution.
The entire system aims to improve the balance between supply and demand, control voltage and frequency so as to effectively use battery system. Upon details knowledge of the running situation, and specific management for each battery unit, effectively control the entire battery system, improve the efficiency of operation.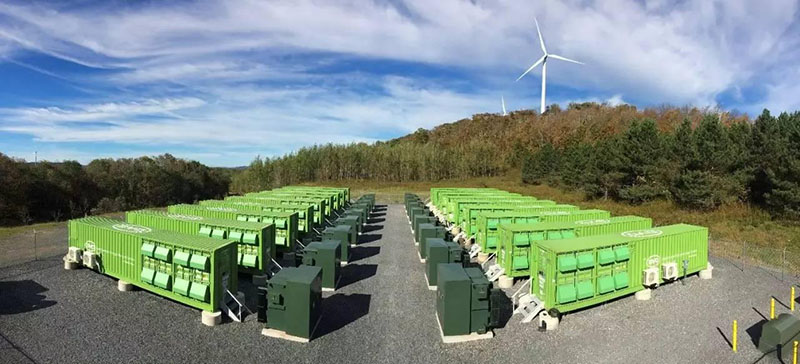 Container equipment :
This is IP67 outdoor degree container shelter with PU sandwich panel 50mm thickness power coated EMC protection with security door and internal racking system, OEM customize dimension with length 5-15m , width 3-5m , height 2-3m.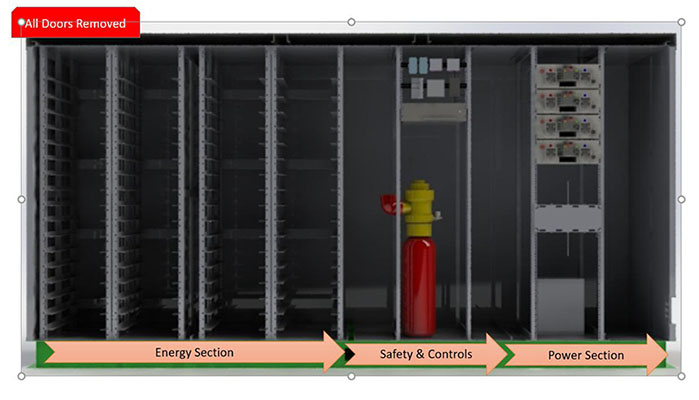 Fire services equipment :
The whole container enclosure shelter requests a complete set & multi-functional extinguishing fire system, Warner telecom provide a full range of equipment instrument, including smoke sensor, sound and light alarm, fire control, standby power supply, gas alarm, FM-200 fire extinguishing device, and with the most advanced air sampling device (protection for different area & room) All of the data information will transfer to big data platform for a better synthetic analysis.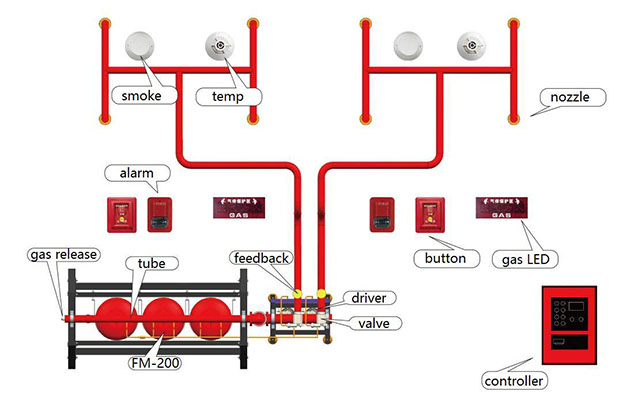 Air sampling smoke fire detection alarm system (referred to as "alarm") is based on the advanced laser optical air monitoring technology and microprocessor control technology which improve the equipment performance, simplifying the operation, and increase the reliability and stability of the system.
Air sampling designed for early fire (overheating, smoldering, or low thermal radiation and aerosol generation ) detection alarm, this alarm hours earlier than the traditional fire detection, so as to reduce the fire loss. Not only can be independent detection system use but also available connected to different fire equipment to provide automatic fire alarm control system.

With years of professional rich experience in design, production and implementation of different projects we offer complete fire system applied in electric power, communications, transportation, industrial and other fields.
Monitoring system:
Projects included a small high-reliability environment monitoring unit developed to provide environment/device control and remote monitoring for communications base stations, integrated equipment rooms, and out-door cabinets. The monitoring unit monitors important environmental factors such as temperature, humidity, smog, water penetration, access control, vibration/leaning, main distribution frame (MDF), and surge protection device (SPD). When any value collected by a sensor exceeds the preset threshold, an alarm is sent through the LCD, buzzer, or system log.
The monitoring unit also provides complete device detection functions, such as switch power status detection. Through a preserved custom interface (optional), the unit can be connected to another sensor in main contact point output type.

Power supply system:
Warner telecom with its high frequency power system is developed by decades of exploitation and on-line operation experience. To meet the demands of the network construction for 3G/4G/5G 、FTTx 、data communication equipment's 、transmission equipment's and access equipment's .With high reliability、high power density、high-performance、all digital insert-frame communication power system function. With battery management and power system monitor function , match with proper sensor can realize environment supervision and supply more than one standby supervise capacity , Also can support RS232 、RS485 interface for IP ,convenient for realize remote supervision and unattended.

Battery management system:
Balanced circuit/voltage protection for each battery
Each individual battery voltage difference less than ±30mv.
Alarm protection for each battery overvoltage, undervoltage, high temperature etc.
Battery voltage、 temperature、current parameter information Collecting
Digital communication protocol for sending data and executes instructions
Battery performance analysis diagnosis function
Function of battery thermal management.

Thermal control system:
W-TEL thermal control system are designed for strict climate control in cabinets with temperature-sensitive electronic or telecommunications equipment. The closed loop cooling systems maintain a clean internal environment ensuring optimum performance and maximum service life of the enclosed electronics. AC/DC cooling capacity from 500W-500KW in different way to meet customer's request.
(Cooling system air conditioner have AUTO function of hydrogen discharging)