Smart fire extinguishing system for industrial
We have our own professional solutions in firefighting and fire protection in large-scale projects such as communication equipment room, electric room, outdoor cabinet, energy storage container and data center. Our fire alarm system included automatic fire alarm system and linkage control system, as well as earlier air sampling system.
The automatic fire alarm system mainly composed of fire automatic alarm controller, fire detector, emergency start and stop button, alarm device, linkage control module, etc. The linkage control system mainly composed of centralized alarm controller and fire information management system. The air sampling system provides early warning during the initial period by precise air smoke particles testing.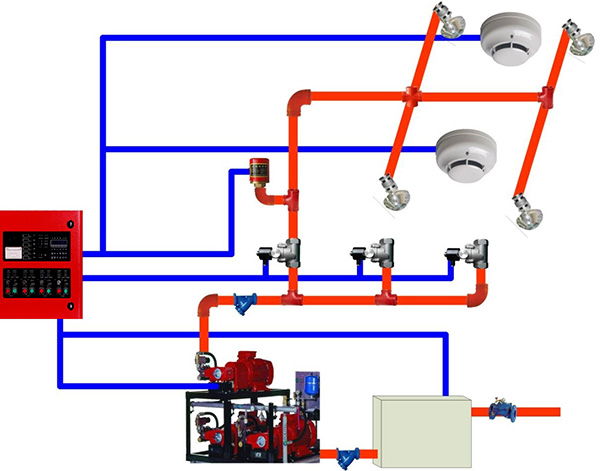 The centralized alarm and linkage control system mainly performs the following functions:
(1) Display the fire alarm and fault alarm location;
(2) Monitoring and displaying the working status of the whole system alarm controller, detector, linkage control equipment, etc.;
(3) Display the working and fault status of theFM200 automatic fire extinguishing system;
(4) Automatically test the alarm function of each loop addressing unit at regular intervals;
(5) Automatically or manually close the ventilation / air conditioning and fire doors of the relevant parts after the alarm;
(6) After the fire is confirmed, the relevant parts are automatically or manually turned on the evacuation indication and the emergency lighting system;
(7) Automatic or manual control the start of the FM200 fire extinguishing system gas cylinder after fire confirmation
Alarm and the linkage control:
System in the automatic state: only when two different types of detectors are simultaneously alarmed or the on-site emergency start button is pressed, then the release indicator light turn on, after 30S start-up FM200 automatic fire extinguishing system gas cylinder will be released to extinguish the fire.
System in the manual state: only when the emergency button on the field pressed or the fire-extinguishing control button pressed, the gas release indicator turns on, after 30S start-up of the FM200 automatic fire extinguishing system gas cylinder will be released for fire extinguishing.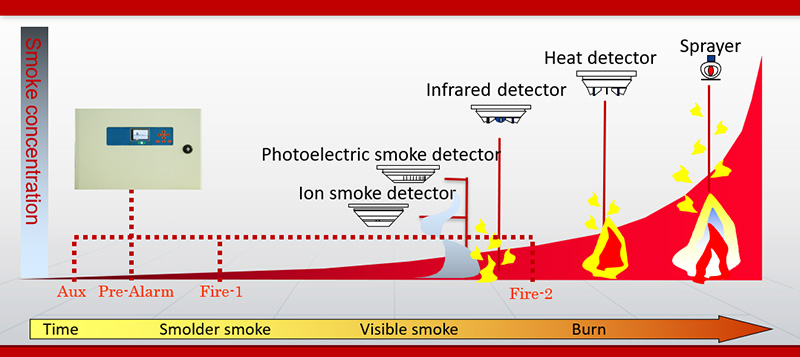 Air sampling system:
The protected area air samples drawn from the sampling pipe into detector through the suction pump. air samples after dust filtered out into the detecting room, highly sensitive optical receiver will generate signal after smoke particle scattering in the laser. After system analysis & photoelectric conversion. The smoke density and alarm level will show on display screen. The host main control system sends the electrical signal to fire alarm control center and the centralized display device by relay or communication interface.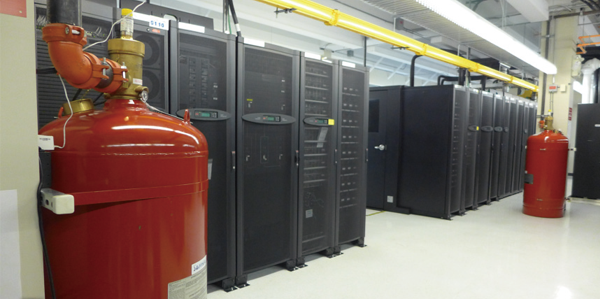 The above fire protection system has been integrated used in the computer room / data center for China Mobile and China Telecom, at the same time exported to more than 20 countries as an energy storage container supporting accessories.