W-TEL-CCA-Series Splitter fiber cross connection cabinet
Description:
W-TEL-CCA series large capacity cabinet has the functions of fiber distribution, splice, storage and dispatch. It has dogged performance of resisting the open -air environment and can resist severe climatic changes and serious working environment. The protection grade reaches IP65. The cabinet is made of SMC material / Stainless steel for your option . Meanwhile, it can be used in the XPON connection to install optical fiber splitter, to compose a integration system of connection, distribution and light source distribution. This matches the large capacity XPON connection greatly.We are working for all kinds of fiber optic cross connection cabinet :48cores,96cores,144core ,288 core ,576 core etc .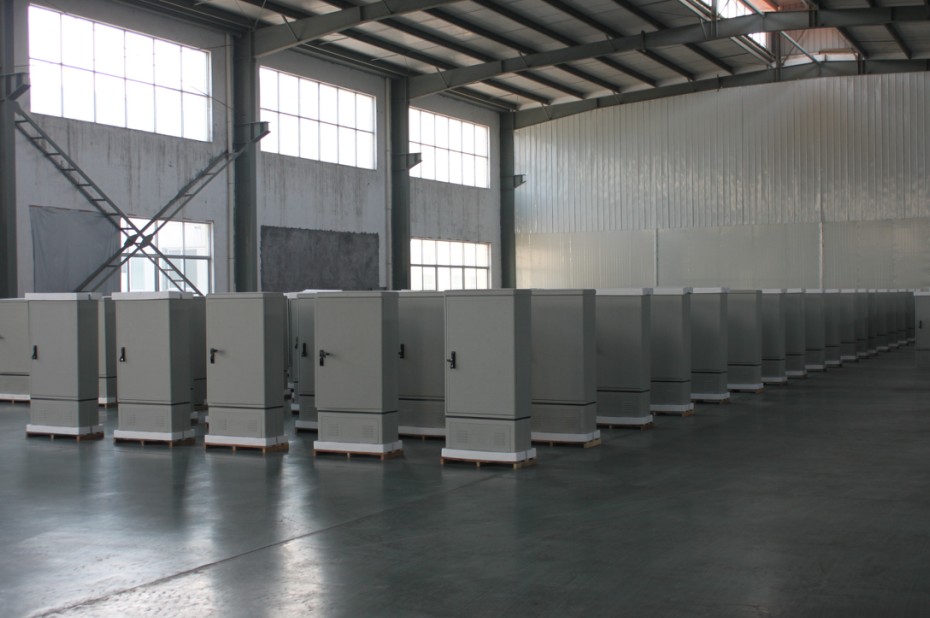 Product characteristics:
Made of SMC material or stainless steel, good heat insulation, seal belt inside the door make it work efficiently in different conditions..
Mould operation of cable fuse and distribution, easy maintenance
Direct fusion applicable
Apply of bundle, belt-shaped and non-belt-shaped optical cables
FC, SC, ST, LC adapter can be installed in it.
Reliable optical fiber protection, earthing etc.
The adapter is 30 °angle to the surface makes it easy to operate and protect the operator from the burning hurt.
Different fusion and wiring marks, easy operation and making notes.
Reasonable optical fiber cable panel to ensure the Dia of cable is more than 40mm in all directions.
Can install different types of optical fiber splitter to compose a compact cable distribution system
Features:
1.Excellent performance such as: water-proof,damp-proof,anti-erosion,anti-strike. Able to withstand abrupt climate change and extreme environment
2.Capacity can be flexibly customized as required
3.Installation is quick and convenient
4.Built-in direct splice unit is capable for providing direct connection function.
5.Perfect design of fiber wiring routing could facilitate management and maintenance of fibers
6.With secure and reliable fastening and grounding protection devices for the optic fiber
7.Applicable to strap-shaped and non-strap shaped fibers
8.Unique patent for the design of the door key,can never be easily broken.
9.With unique design of the adjust structure of temperature.

Main Technical Parameters:
(1)Operating temperature: between -40°C and +60°C
(2)RH(relative humidity):95%(at temperature:+40°C)
(3)Atmospheric pressure: between 70kpa and 106kpa
(4)Isolation resistance: ≥2X10000M/500V(DC)
(5)Anti-voltage strength: ≥3000V(DC)1min,no breakdown
(6)Strong heat-proof performance,because the cabinet is made from high strength unsaturated polyester glass fiber reinforcement material called SMC
(7)Static load-bearing capacity: 980N for the cover,980N for side surface,200N for door hinge
(8)Sealing performance: YD/T988-199
(9)Using 12 core ODF panel integrated unit
Models introduction:
MODEL

SIZE

CAPACITY

ASSEBLING TYPE

REMARKS

W-CCA48

450×315×185

48cores

outdoor wall-mounted

suitable for adapters such as FC,SC,length of pigtail can be
2m single-end,patch cable can be optional:2m~3m

W-CCA96

960×525×325

96cores

outdoor floor type

W-CCA144

9600×525×325

144cores

outdoor floor type

W-CCA288

1450×750×325

288cores

outdoor floor type

W-CCA576

1450×750×620

576cores

outdoor floor type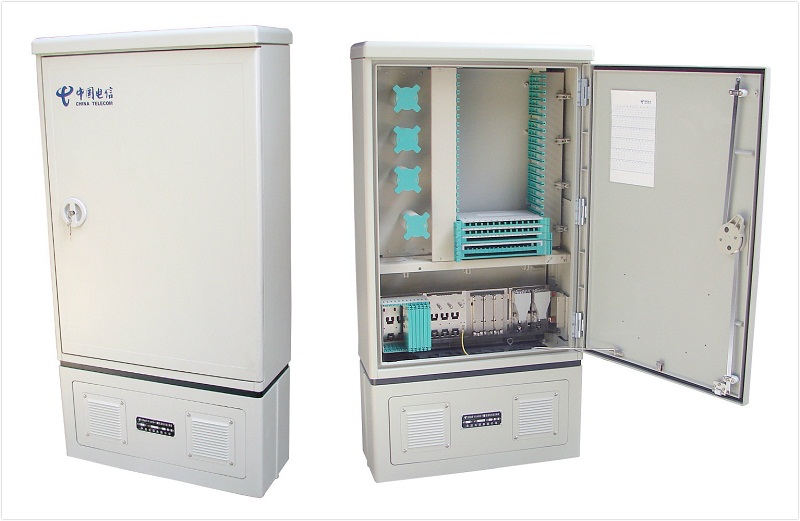 SMC material type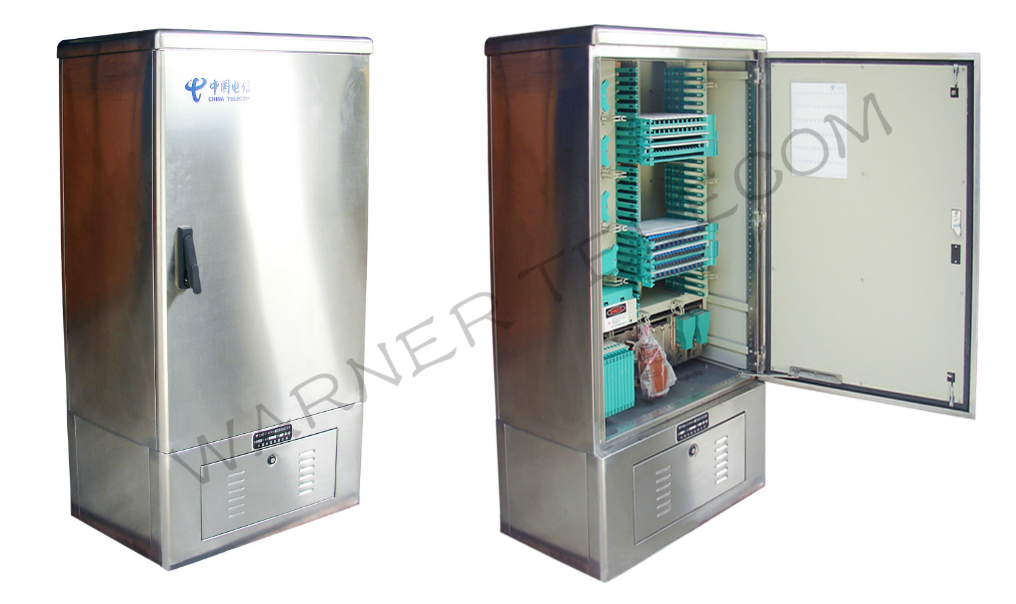 Stainless steel material type