W-TEL-DCC-Series Data center configuration instructions
System 1: Cabinet product introduction
W-TEL cabinets can be divided into the following types:
By function: fireproof and antimagnetic cabinet, power supply cabinet, monitoring cabinet, shielding cabinet, safety cabinet, Water cabinet, safe, multimedia console, file cabinet, wall-mounted cabinet
According to the scope of application: outdoor cabinets, indoor cabinets, communication cabinets, industrial safety cabinets, low-voltage distribution Electric cabinet, power cabinet, IDC server cabinet
Extended classification: console, computer case cabinet, stainless steel case, monitoring console, industrial cabinet, standard cabinet, network cabinet.
Features:
1. High-quality cold-rolled steel plate and electrostatic plastic powder coating surface, so that
Rigidity and corrosion resistance of the cabinet.
1. Good ventilation and heat dissipation.
2. Large load-bearing capacity, can adapt to large-scale clothes server installation.
3. The overall layout is reasonable and the functions are complete. Standard 19-inch equipment
Installation structure, cable fixing, management cabling, AC and DC power distribution modules.
4. Large effective equipment installation space.
(1600mm high / 31U, 1800mm high / 36U,2000mm / 42U, 2200mm / 47U, 2600mm / 54U)
Flexible equipment installation: equipment installation shelf up and down, front and back adjustable.
5. Good universality: suitable for large-scale integrated communication network machines room use.
Suitable for remote communication room use.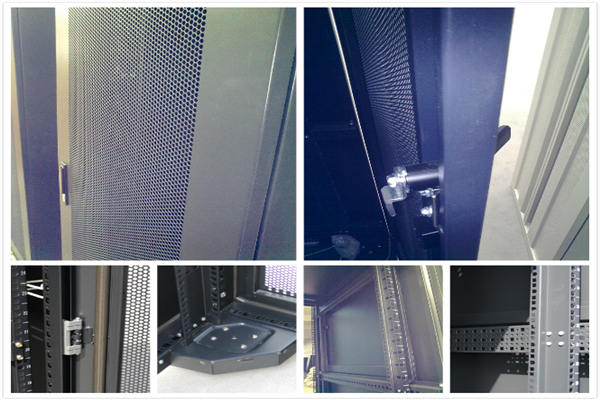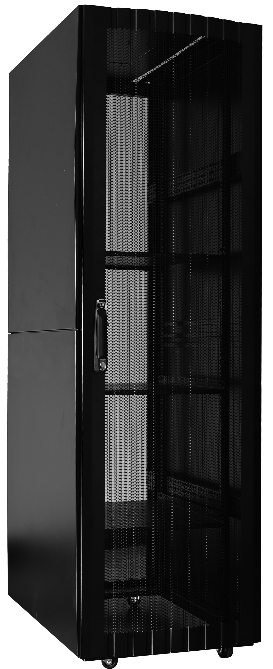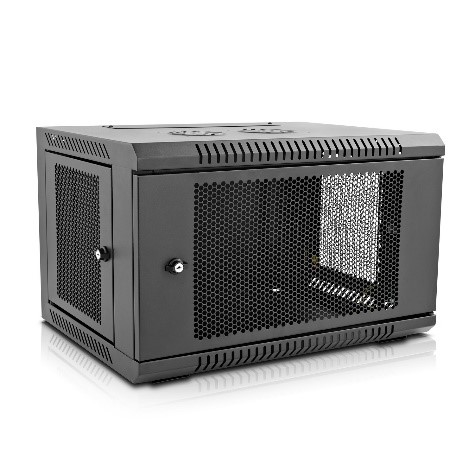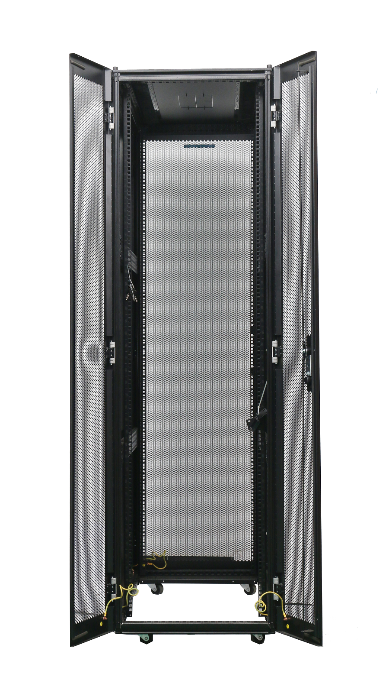 System 2: Cabinet configuration introduction
Common configurations are: fan components, ODF units, fiber storage units, DDF unit, AC / DC power distribution, cable managers, power strips, trays, rails, ground protection copper bars. etc.


System 3: Data center cold aisle introduction
W-TEL cold aisle definition: The cold aisle is closed between the two rows of cabinets, and the cold air is obtained under the floor to form a cold aisle. Cold air passes through the rack and takes away the server's heat into the hot aisle. Reach the best air-cooling efficiency.
Data center cold aisle working principle: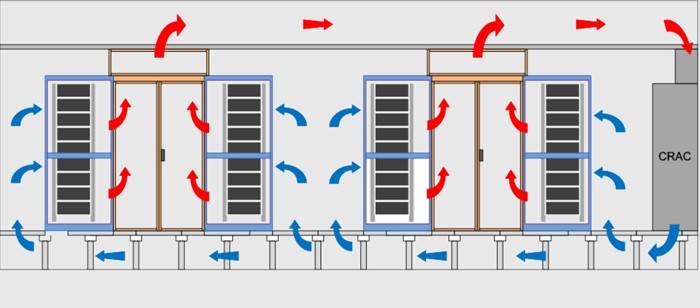 Cold aisle system composition:
1. Cold aisle sliding door;
2. Pan side panels;
3. Cold aisle ceiling module;
4. Cold aisle isolation module;
5. Fire protection module;
6. Composed of precise air supply module for floor;
7. Cabinet.
Cold aisle diagram: