W-TEL-DDF-Series Digital Distribution Frame
Digital Distribution Frame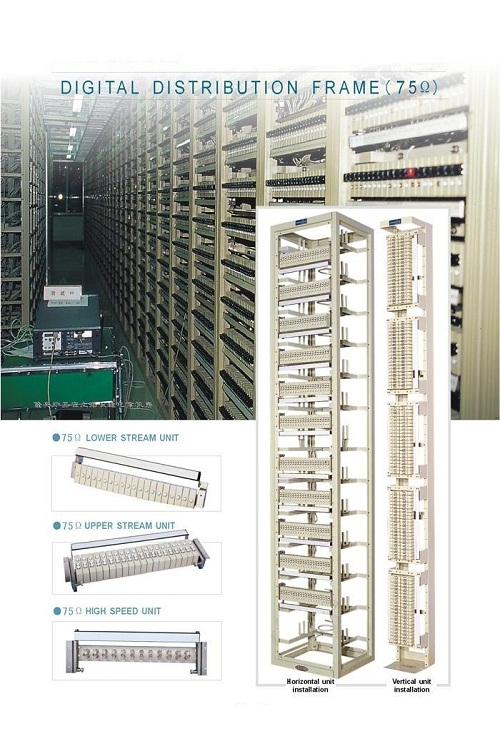 The modular device uses 75W coaxial connectors, which facilitate installation, operation and capacity expansion.
The frame, made of aluminum profiles and connecting parts, is characterized by an open building block structure and concise design with cable-through rings equipped for easy cabling and jumping.
The frame and supports rack are made of anodized aluminum profiles while the shielding cover of the coaxial connectors is specially treated with epoxy electrostatic spraying to boast beautiful appearance and powerful anti-corrosion capability.
The terminal box of the coaxial connectors boasts excellent shielding capability and interchangeability to ensure the stability and reliability of major technical indices.
High-end and low-end Distribution Units are welded through jumpers and can rotate by 1800 to facilitate cable welding.
Open type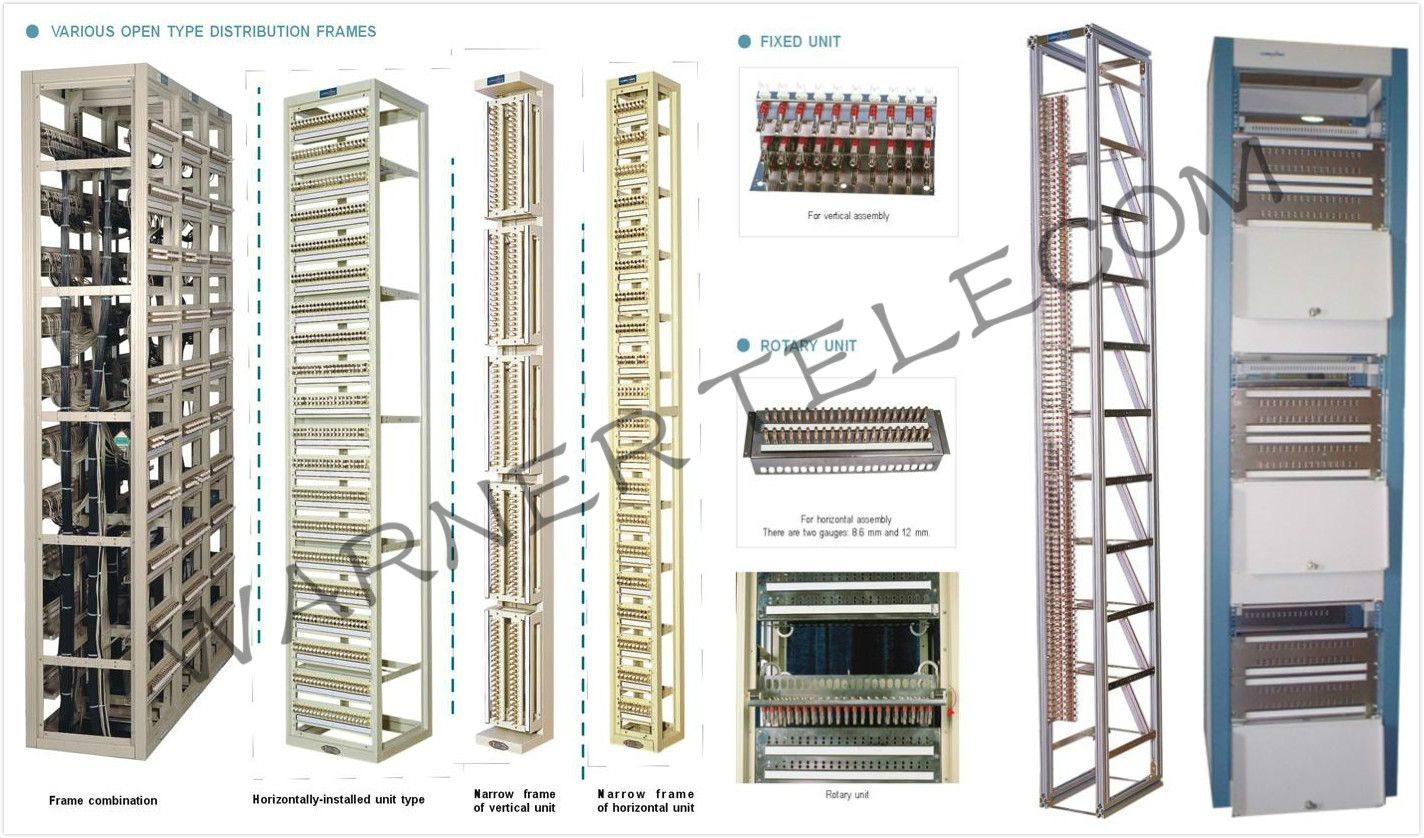 Sealing type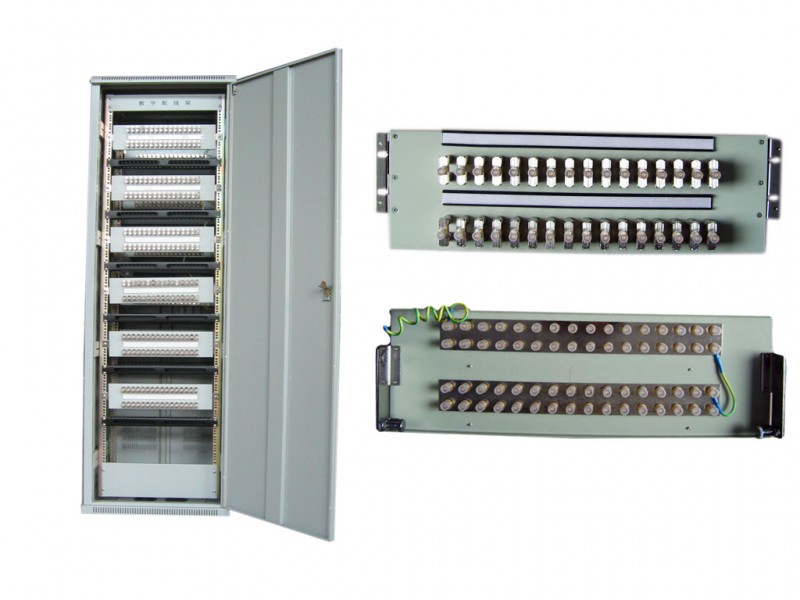 The frame is made from quality materials such as aluminum alloy, steel plate etc. The surface is treated by way of galvanization, oxidization, plastics coating etc. The structure is stable with pleasing appearance.
Module structure is adopted for flexible and easy installation and deployment.
Rotary structure is designed for each unit. The unit can be rotated downward freely for convenient cable connection and maintenance
Enough wire hooking rings and support trays are provided for the frame for easy cable laying.
The frame is equipped with perfect earth system
The shield cover of coaxial connector is treated with epoxy static plastics spray with pleasing appearance and good performance of anti-erosion.
The contact reed of module is treated with gold plating so as to ensure contact reliability and safety.
Unit connection