W-TEL-FSE-Series Joint fiber splice enclosure system
Area of Applications:

Can be used in outside plant, underground, aerial, pedestal and direct buried applications. The device allows for direct jointing and bifurcated jointing. It also protects fiber optic splices from the elements while providing fast and easy no-cost reentry.
Specifications:

Excellent capability to withstand quake, pressure, stretch. It is Strong and durable.
Excellent capability to adapt to natural conditions. It can operate smoothly in temperatures varying.
From -40 +80:
.
Sealing performance: the innovative and unique waterproof elastic sealing is easy to install and seal completely.
The splice case and sealing packing can be opened and reused for more than 10 times, ensure excellent performance and meet all the requirements for telecommunications.
Service life: 25 years in service for all major components in the splice case.
Technical features:
Circle numbers of totality

Max. 436 core

Cable number of
max.8-out and 8-in
Totality loss: ≤0.03dB
Anti-bump capacity
16N

m three times

no leak & no rip
Max.voltage
15KV DC
Atmospheric pressure
defense level
EN60529
IP54
IP58
Fire-resistance level
UL94 VO 70Kpa-106Kpa
Performance condition:
temperature :-40 ~ +80
Relative humidity: ≤0-85%


Dome type (Cap type)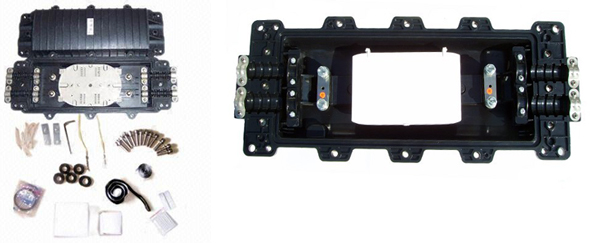 Cassette type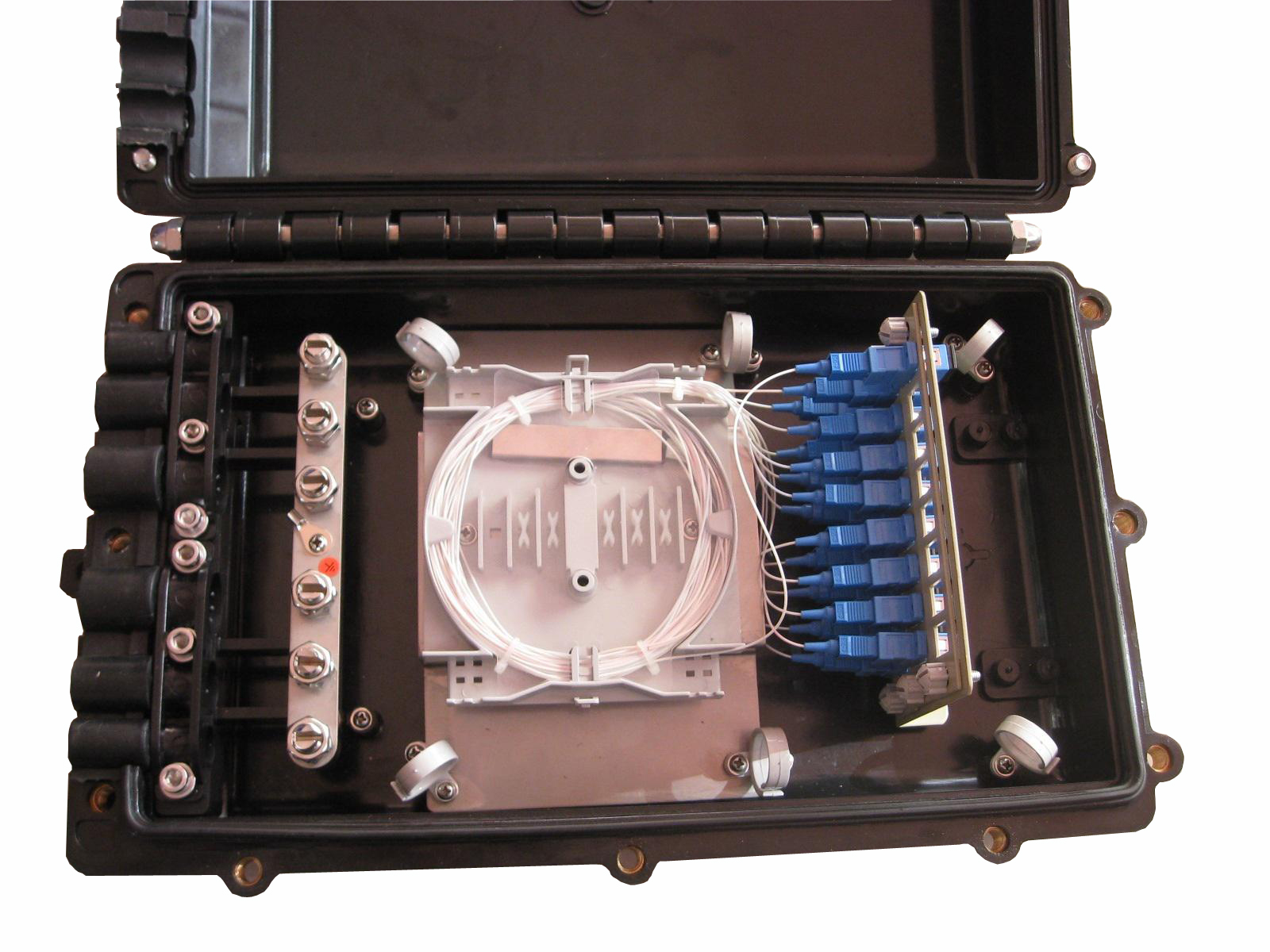 Splitter type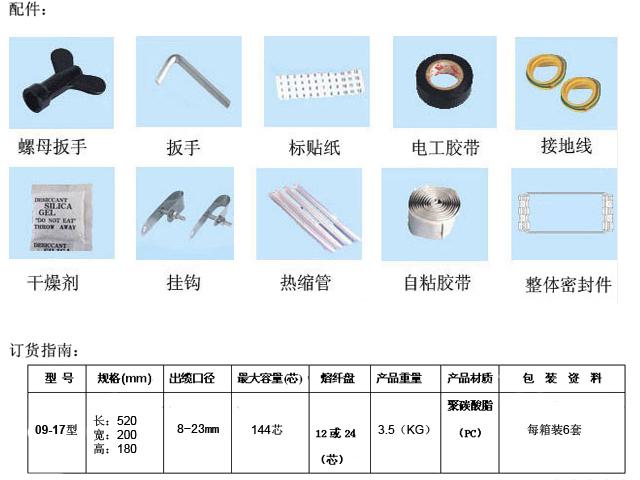 Accessories