W-TEL-NM-Series NB-IoT wireless module
W-TEL-NM-NB-IoT wireless communication module has a compact size which can meet the requirements of the terminal equipment for small-sized module products, and effectively help customers reduce product size and optimize product cost.
Module has 58 pins in LCC package, which is easy to be embedded in product applications and can be applied to wireless application platforms. W-TEL-NM-NB-IoT module integrates data transmission such as TCP, UDP, CoAP, MQTT, LWM2M. Protocols, embedded AT commands can make it easier for users to use these Internet protocols, allowing customers to quickly and flexibly design and upgrade their products.
With its compact size, ultra-low power consumption and adaptability, W-TEL-NM-NB-IoT module can meet the needs of almost all M2M applications, including automotive and personal tracking services, wearable services, security systems, wireless POS machines, industrial PDAs, and smart phones. Meter reading, wireless remote control, and many other industries to provide powerful data transmission services.
Advantage for W-TEL-NM-NB-IoT wireless communication module
1>Wide coverage provides improved indoor coverage. In the same frequency band,
W-TEL-NM-NB-IoT gains 20dB more than the existing network, which is equivalent to the ability to increase the coverage area by 100 times.
2>With the ability to support connections, W-TEL-NM-NB-IoT can support 100,000 connections in one sector, supporting low latency sensitivity, ultra-low device cost, low device power consumption and optimized network architecture.
3>lower power consumption, W-TEL-NM-NB-IoT terminal module has a standby time of up to 10 years;
4>lower module cost, it is expected a single connected module no more than 5USD.
W-TEL-NM-NB-IoT wireless module
Ultra-low power, excellent performance, wide coverage

system

NB-IoT

Frequency

Band1,2,3,4,5,8,12,13,17,18,19,20,25,26,28,66,70,71

Max transmission rate

Upstream: 60Kbps
Down:27Kbps

Receiving sensitivity

-127dBm(15khz)

Low power mode

Support PSM & eDRX

Hardware system

Integration 32Mb pSRAM + 32Mb flash
Single module BB,PMU,TRX

Package size

TFBGA ,0.5mm pitch , 6.5mmX7.0mm

Power supply

3.4-4.2V

Interface

UARTX3 ,SDIOX2,I2CX2,GPIO,10-bit GPADCX2

SIM

Integrated SIM support for air card

Working temperature

-20°to +70°

Note

Support FOTA ,OneNET ,SDK
Related Product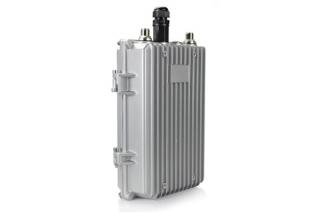 W-TEL-LoRa-Series Small cell-Micro base station
Along with the rapid development of IoT, LoRa technology in particular, provides a low-cost, low-power, full-coverage wireless networks which produce a possibility for large-scale IoT. In the aspect o...
Detailed +