W-TEL-OIT-Series Outdoor telecom integrated combo cooling system
For telecom projects and network solution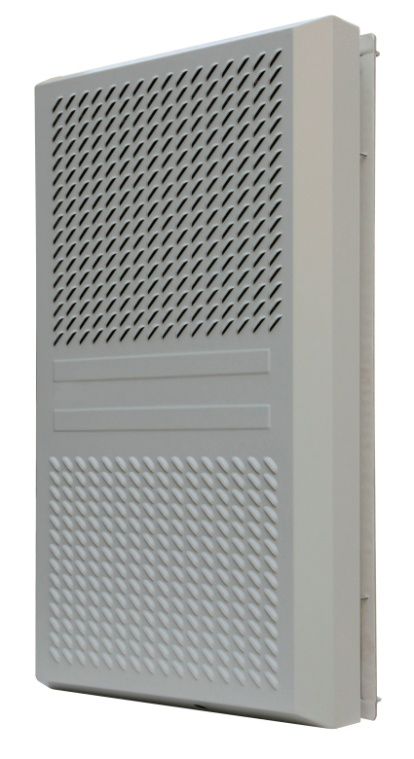 W-TEL Integrated cooling units have combined AC air conditioners and DC heat ex-changers. With the change of indoor/outdoor temperature and humidity, they can switch working modes intelligently to realize the best operation and energy-saving efficiency. Meanwhile, the air conditioner and the heat ex-changer offer backup for each other, which can improve the reliability of the equipment.
W-TEL integrated cooling unit has combined the air conditioner compressor cooling system and heat ex-changer. When the outdoor temperature is low, the heat ex-changer operates. When the outdoor temperature is high, the air conditioner operates. With its reasonable air path design and energy-saving control calculation, the control accuracy and energy-saving reliability of cabinet are greatly improved.
W-TEL integrated cooling unit is mainly applied in broadband access network outdoor telecom cabinets, wireless access outdoor cabinets, Mini-shelter cabinets, etc.

Features
·Reliable: Air conditioner and thermostatic system as backup heat dissipation function
·Energy saving: Different cooling mode for varied ambient, reducing the energy consumption
·Low noise: The noise level of unit can be reduced according to the heat load, silently operating in most time
·Corrosion protection: Powder coated sheet metal endures harsh environment
·Easy maintenance: IP55 designed for flushing "DC power fan & control system, AC
compressor 50 / 60Hz general, applicable to global power
·User friendly interface: LCD display with English menu makes convenient operation
·Environment friendly: Using R134a refrigerant and RoHS requirement compliance
·Dedicated design: Delay Start setting in case of big current, especially when multiple units start at one site
·Monitoring: Provide comprehensive alarm and status report through RS485 interface for remote control
| | | | | | | | |
| --- | --- | --- | --- | --- | --- | --- | --- |
| Model | Capacity | H*W*D(MM) | KG | IP | Temperature | Installation | Noise |
| W-1-60 | 1KW(AC)+60W/K(HX) | 1001*561*200 | 40 | 55 | -40 to +55 | Door/roof mount | 60 |
| W-1.5-80 | 1.5KW(AC)+80W/K(HX) | 1001*561*200 | 42 | 55 | -40 to +55 | Door/roof mount | 60 |
| W-2-120 | 2KW(AC)+120/K(HX) | 1002*562*205 | 55 | 55 | -40 to +55 | Door/roof mount | 61 |
| W-3-180 | 3KW(AC)+180W/K(HX) | 1350*655*220 | 65 | 55 | -40 to +55 | Door/roof mount | 62 |
(Parameter may changed without notification)
Projects Site